Walking Tour
Historic Square
The tour beings at the Bloomfield Main Street Office.
101 E. Franklin St. Bloomfield, Iowa 52537
To listen to the fascinating history at each site, call 641-664-2100. Then press the corresponding number at each location.
Bloomfield was platted on April 29, 1844 and incorporated with a population of 300 in 1852. Bloomfield retains significant examples of historic architecture in both its commercial buildings and homes. The Bloomfield Square Historic District is comprised of 41 commercial buildings and was listed on the National Register of Historic Places in 1976.
Historic 1899 Bank with ornate tin ceiling and arched brick corner entry with pediment.
Unique group of "Meskers" mail order metal facades constructed in the late 1800s.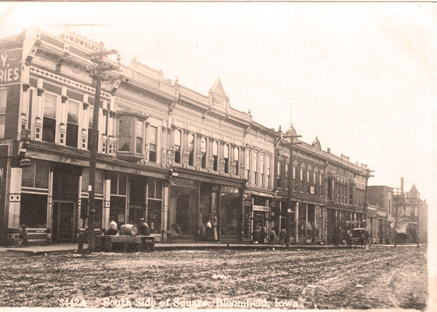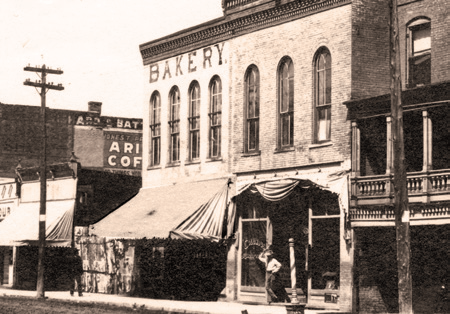 Great preserved example of vernacular architecture. Arches, cast columns, decorative corbelling and gothic style windows.
Distinctive early 1900's theater that is still in operation. Features Art Deco Carrara glass façade and neon marquee.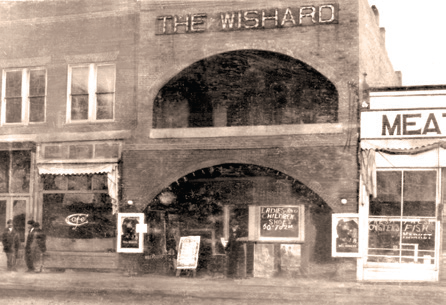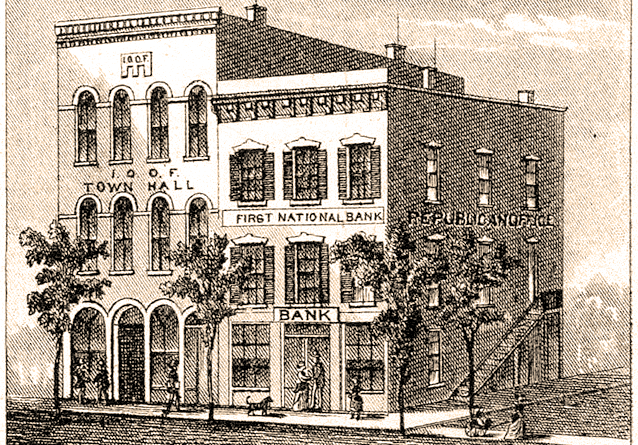 The only surviving three story structures on the square. The original home of the Odd Fellows and first Rebekah Lodge in the world.
Ornate Mesker Bros. facade and Buggy factory building with impressive brick corbelling.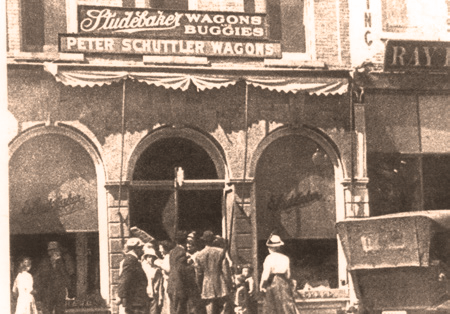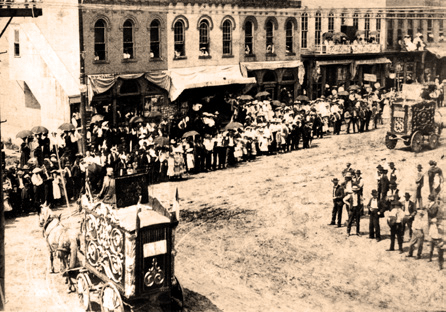 Restored 1874 Victorian era entertainment venue boasting arched storefront windows and original tin ceilings.
The pride of Davis County. Considered one of the greatest examples of Second Empire architecture in the nation —built in 1877.